We take your creative start-up To
At CFO Oversight with our Virtual Solutions, we work closely with creative or tech-based startups because we understand them. Our number one goal is to accelerate growth so owners and founders can take their businesses to the next level. We'll help manage cash flows, keep investors happy, and create strong efficiencies in the operations and business processes.
We provide financial strategy, accounting automation, compliance automation, payroll, financial reporting & bookkeeping for startups and small businesses.
We have developed a number of solutions to suit the needs of our clients. Our level of service options allows you to find the level of support you need, or if you're unsure, you can take advantage of our 1-on-1 expert calls to get the answers you need.
A virtual CFO is a remote CFO who provides high-level CFO services to your company. This is a great way for smaller businesses to gain the experience of a high-level CFO without the cost of a comparably-experienced in-house CFO.
A CFO is an extremely strategic hire for businesses of any size to have. It should be considered an investment, not a cost, as the right CFO will always provide a return on our investment in the way of improved profit margins and cash flow, faster and more sustainable growth, more effective and efficient operations, improved vendor contracts and relationships, debt and equity funding, strategic relationships, and more.
Reach your goals with ease
Managing a startup company is a tough gig, especially in the tech or creative fields. You went into business to pursue a passion or skill, but the finance, funding, and accounting need to be handled too. As your financial co-pilot, we make it all that easy.
We are heading towards to be an international consulting firm that delivers breakthrough solutions in Taxation, Corporate matters, Accounting & Financial Services and in design and development of more efficient operating models.
Management Consultancy helps clients to improve their business performance and grow by solving their problems and finding new and better ways of doing things. As management consultant we offer services across all areas of a business including marketing and Information Technology. Read more…
INVESTMENT DECISION AND FINANCE PROCUREMENT
We are bringing an invention to the traditional practice of providing finance. Our advisors work out many different ways for procuring finance or investing your money to provide better returns than a simple investment in debt securities of banking or other institutions. Read more…
Business Process Reengineering
Proper execution of Business Process Reengineering (BPR) can be a game-changer to any business. If properly handled, it can perform miracles on a failing. Read more…
Business advisory services are aimed to assist organizations in improving their ability to manage different whether business, financial or other related risks. Read more…
Training is a skill building program which includes provision of concepts, written material, understanding and practical exposure and practice, whereas, workshop is a part of training which focuses on the practical and introduction to specific skill set.Read more…
CFO Oversight is a professional firm that offers effective and affordable solutions to complex taxation and financial issues
Human Resource Management
The cost can be quite high if things don't work out with your new hire. The entire process will repeat all over again. Therefore, adoption of every possible precaution and direct best resources to provide hiring service is inevitable. Read more…
Our team of experts, when engaged for services, will minimum ensure following financial controls: 
To implement effective and transparent financial & internal control systems to mitigate risks, ensure completeness and accuracy of transactions and to ensure that assets are safeguarded.
To maintain an efficient Management Information System for good management decisions so as to achieve financial objectives.
To strengthen the oversight of both the executive directors to enhance reliability of all financial information.
To present financial reports on a periodical basis and it's monitoring and review.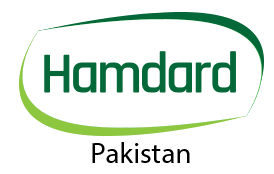 Client retention ratio
86%
Employee retention ratio
89%

ARE YOU LOOKING FOR A Complete Business Consultant?
Schedule your company strategy session right now for initial FREE consultation.
WhatsApp: +92 333 1140107
Email: info@cfooversight.com
Timing: 9:00 AM to 06:00 PM (Monday to Friday) - - - Saturday and Sunday closed.